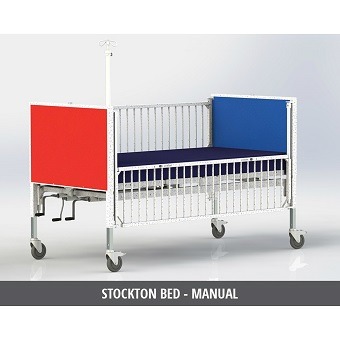 Medical Necessity
To get insurance coverage for Pediatric Manual Hospital Bed, your insurance provider must determine you have a "medical necessity" for the equipment. This means you must have a condition that requires the equipment to prevent, diagnose, or treat and illness or injury.
Pediatric Hospital Bed Manual Hi-Lo
Pediatric Youth Beds are intended for use by patients with limited mobility who will not be at risk of climbing over the side rails and falling out. Bed specifications include side rails extending 15" above the surface of the 5" innerspring mattress. The manual Hi-Lo System provides the opportunity for more effective patient care and helps prevent caregiver back strain or injury. This feature also assists with the transferring of patients into and out of the bed.
Connect with us for more information
Whether you have questions about insurance or equipment, or simply need some guidance, we're here to help you.